The 2021 Subaru Love Promise Customer and Community Commitment Award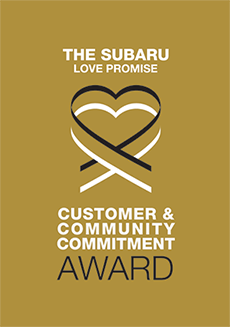 We've been nationally recognized for our dedication to our customers, our community, and the Subaru Love Promise.
We're honored to receive the 2021 Subaru Love Promise Customer and Community Commitment Award. This award nationally recognizes elite Subaru retailers who provide an exceptional customer experience at every interaction with Subaru. These retailers have also demonstrated an outstanding commitment to supporting passions and causes in their local communities in important areas such as the environment, community, health, education, and pets.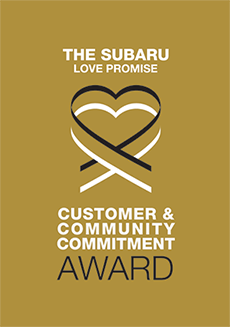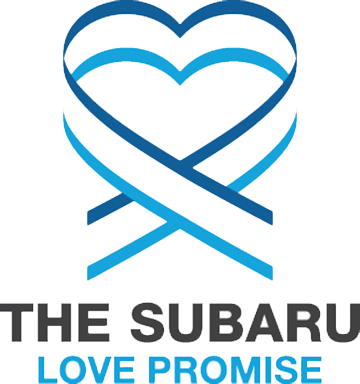 What is the Subaru Love Promise?
Subaru and our retailers believe in making the world a better place and the Subaru Love Promise is our vision of respecting all people. This is our commitment to show love and respect to our customers and to work to make a positive impact in the world.
How is Sheehy Subaru dedicated locally to the Love Promise?
April 1, we will partner with the American Heart Association for National Walking Day at Springfield Town Center. To learn more and register at nationalwalkingday.eventbrite.com
Robert E Lee High School, Edison High School, Hayfield Secondary School
American Heart Association
Love Promise Stories from Sheehy Subaru
Subaru and Sheehy Subaru believe in making a positive impact on the communities in which we live and work. We uphold that belief through our Love Promise Community Commitment. Every month, we select inspiring stories from customers and partners from around our area who strive to support our collective commitment and feature them here
Ryan at Inova L.J. Murphy Children's Hospital - Taylor T
Last December, sweet, shy, 2 year old Ryan was taken to the Emergency Room at Inova Children's, only to be unexpectedly diagnosed with Leukemia. The next 6 months were filled with long hospital stays, tests and challenges that Ryan and his family never could have imagined. Being in a hospital can be scary, especially for a young boy; however Ryan and his family soon were introduced to their care team and started to feel a bit more comfortable. The team included Holly, a Certified Child Life Specialist, Kati, a Music Therapist, Catherine, an Art Therapist, and many fantastic nurses and doctors! Ryan's family are now able to look back on their time at Inova L.J. Murphy Children's Hospital, and feel full of joy because of all the amazing team members that touched their lives. Ryan met Holly, and they instantly became best friends. Ryan started to come out of his shell as Holly found ways to connect with Ryan and talk about his Leukemia diagnoses in ways he could comprehend as a 2 year old. When Ryan would have to get ready to check into the hospital for another round of chemo, he often would feel sad until his mom told him he would get to see Holly again and suddenly he was excited for his next hospital stay! Ryan's family had no idea they would be able to use Music and Art Therapy in the healing process when they first met Kati and Catherine. Kati was able to share the gift of music with the whole family, and helped Ryan to create a family band with his mom, dad and older brother! He even got to write his own lyrics to songs, and often sang about Thomas the Train, or the Therapy Dog, Bartley. Ryan's parents have said they are so appreciative of how Catherine, Kati and Holly always found ways to include Ryan's older brother in activities, as it can be hard for the siblings of a child with cancer as well. Catherine, the Art Therapist, was even able to provide activities and materials for Ryan's mom and dad to have a date night at the hospital for their anniversary. The team at Inova L.J. Murphy Children's Hospital helped Ryan and his family experience life as normal as they could while being at the hospital, and through these last 6 months, Ryan has blossomed into a strong, outgoing and independent little boy with a little help from his new friends. He was able to share and spread the joy and strength to other children battling with cancer, letting them know they're not alone, and helped others to build the courage they needed, and it all started with the Inova care team. They shaped him into the strong and joyful boy he is today and if it weren't for them, the journey would've been a lot harder. Thanks to our friends at Sheehy Subaru and their generous donors, we are able to provide these psychosocial services including Art Therapy, Music Therapy, Child Life Specialists, and Pet Therapy to patients just like Ryan, every day. The money raised and donated through the Sheehy Subaru Loves to Care event through the years, has helped us fund positions, buy much needed supplies and helped support the everyday activities of our care teams.
---
Thank You For Your Continued Support of ECHO - Anthony P
In December 2019, Sheehy Subaru and its sister dealership in Springfield donated a check for $5,000 to ECHO (Ecumenical Community Helping Others). This generous gift added to the $29,000 that Sheehy has donated over the past 7 years. As in prior years, Sheehy Subaru held a fall food drive for ECHO's benefit. Particularly in this year of the COVID pandemic when demand for ECHO's services has almost doubled due to increased unemployment, ECHO is grateful for Sheehy's long-term commitment to help people in Springfield and Burke, Virginia through our organization. For over 50 years ECHO has assisted people in our community who are experiencing an emergency financial crisis by providing financial aid for essentials like rent, utilities, and medical bills. It also provides thousands of bags of food, clothing, household goods, school supplies, as well as provisions for Thanksgiving or Christmas meals. Sheehy's major gift has contributed significantly to this accomplishment. ECHO is 100% volunteer, so, approximately 99% of Springfield Subaru's donation has gone directly to these client services. Due to COVID, ECHO is now giving away 8,000 pounds of groceries and personal care products each week. From March 1st - September 5th, the Food Room helped 1,012 families with 25,628 bags of food along with thousands of dollars of food coupons. All of this is being done by a dedicated volunteer staff greatly reduced in number following strict guidelines for a safe environment. Sheehy Subaru's donation has made it possible for ECHO to help people like the mother who came to ECHO because she was laid off, because of COVID, from her job working at the cafeteria of a government facility. She has been notified that all of the positions at her job will be permanently eliminated, so she is trying to find another full-time position with benefits. When loading her car with groceries from the ECHO food pantry, she burst into tears thanking ECHO for all that we are doing to help her and her 5-year-old son. Her tears were both of joy and sadness. This mother's story mirrors many we see daily. ECHO has been able to meet the needs of this young mother and so many others thanks to an outpouring of generosity from the Springfield and Burke community. Thank you Sheehy Subaru, for being a valued contributor that has allowed ECHO to step up to meet the significant increase in client needs during this unprecedented health and financial challenge for our community.
---
Poppy's Lego Express - Taylor T
Poppy, a very special seven year-old girl, was diagnosed with Acute Myeloid Leukemia four days before Christmas in 2018. Throughout the over two hundred days of her treatment at Inova Children's Hospital, Poppy became known for putting her toys in her red wagon and sharing them with other patients. Eventually, she started bringing her "welcome wagon" of toys to greet new kids that were arriving in the oncology unit. Once Poppy completed her treatment and was home, she wanted to make sure the kids who were undergoing treatment at Inova last holiday season were taken care of– enter Poppy's Lego Express. Putting together Lego sets was Poppy's favorite activity during her stay at Inova Children's Hospital and thought collecting and passing out Legos would be a great way to bring the holiday spirit to the oncology unit. Poppy's mom posted on Facebook her plans to collect new Lego sets to donate to kids and included a link to her wish list with a variety of LEGO sets that people might want to buy. To the surprise of Poppy and the Sellier family, they ended up collecting over 300 Lego sets for the children! They were shipped to their home and on December 23, 2019 Poppy loaded up her red wagon to deliver to Inova. She delivered the Legos via several red wagons, followed by her siblings, just like a train!
---
Inova Children's Hospital Child Life Program - Taylor T
Inova Children's Hospital has 3 playrooms on the PediatricMed/Surg, Cardiac/PICU, and Hematology/Oncology floors. These playrooms are open to patients and their families as they wait for medical procedures to be done, medicine to be taken and a place to meet new friends. The playrooms are stocked with books, arts and crafts, toys, playmats, a dedicated music space, and even a play kitchen. It is a great place for the kids to get away from the stress and anxiety of the hospital bedroom and find themselves surrounded by colorful, amazing toys as a distraction. These playrooms are a great place for child life specialists to connect with the patients. Our child life specialists are able to use many toys in the playroom as well as space itself to decrease anxiety, promote positive coping and minimize trauma for our pediatric patients. One tool in a Certified Child Life Specialists toolbox is therapeutic play since play is a way for many children to communicate. Our child life specialists are able to dedicate themselves every day to ease the anxiety and stress affecting children during a hospital stay, and Sheehy Subaru has helped provide them with the tools they need to promote the therapeutic play. Over the last few years, Sheehy Subaru and their customers have generously donated almost $100,000 to Inova Children's Hospital and have helped Share the Love to our child life program.
---
Carson, Cameron and Jacob for ICH - Taylor T
Last holiday season, Carson was transferred to Inova Children's Hospital to be diagnosed with and treated for Meningoencephalitis (severe inflammation of the brain and spine caused by infection). His twin best friends, Cameron and Jacob, got to come and visit Carson in the hospital to help cheer him up; the two brothers even got to participate in a "ninja course" with Carson in one of his physical therapy sessions! The Christmas after their visit with Carson, the twins were each given $30 to give to a charitable cause of their choice. Inspired by their experience visiting Carson and his fight against illness, the boys decided to give their combined Christmas money to Inova Children's Hospital to help support other kids like their buddy Carson. The spring following Carson's discharge from the hospital, Carson decided to dedicate his birthday to raise money for Inova Children's Hospital to give back to where he was treated. He ended up raising $200! He later said that he was inspired by the charitable act of his two best friends. The money raised by these three helps support our programs that keep our kids feeling like kids, such as a ninja obstacle course! Carson, Cameron and Jacob have been an inspiration to us all at Inova Children's Hospital and remind us to Share the Love every day! Sheehy Subaru has Shared the Love with us these past few years by donating almost $100,000 and has helped our kids enjoy as many aspects of being a child as possible. Join Carson, Cameron, Jacob and Sheehy Subaru in continuing to Share the Love for the kiddos at Inova Children's Hospital!
---
Inova Children's Hospital - Kirstin M
Inova Children's Hospital – Share the Love Story – Drew and Ella When your child is facing a life-threatening illness, the last thing you expect is for that child to make a best friend in the hospital. But that's exactly happened to two special children at Inova Children's Hospital. Drew and Ella were both fighting cancer when they met on the 10th floor of Inova Children's. Drew came cruising around a corner on his tricycle and encountered Ella. His visit with her was the beginning of a beautiful friendship. Their illnesses forced them to miss weeks and months of school, isolating them from their friends. So Drew and Ella were naturally drawn to each other, and even at their young ages, they knew that they needed each other to get through it. When Drew was in isolation and unable leave his room, he and Ella would write notes back and forth about how they were going to "bust out" of the hospital. Drew once asked Ella to support him while he received chemo, and in turn he asked if he could support her the next day when she received her treatment. The team at Inova Children's is committed to ensuring that these special kids get to be kids and experience the joys of childhood, despite the severity of their illnesses. Child Life Specialists ensure that kids like Drew and Ella participate in the simple joys of childhood, like manning a lemonade stand, making ice cream sundaes, and riding bikes in the halls of the unit. The giggles and laughter of Drew and Ella, despite sometimes terrible circumstances, are what drive the Inova Children's team each and every day as their care for these remarkable children. Sheehy Subaru and its loyal customers have donated nearly $100,000 in the last year years during Subaru Share the Love campaign. Help us Share the Love to ensure all kids at Inova Children's Hospital continue to experience as many joys of their childhood as possible.
---
Sheehy Supports Local Community Through ECHO - Tony P
In December 2018, Sheehy Subaru and its sister dealership in Springfield donated a check for $5,000 to ECHO (Ecumenical Community Helping Others). This generous gift adds to a total of $24,000 that Sheehy has donated over the past 6 years along with bags of non-perishable food. ECHO is grateful for Sheehy's long-term commitment to help people in Springfield and Burke Virginia through our organization. ECHO assists people in our community who are experiencing an emergency financial crisis. During its last fiscal year, ECHO provided emergency financial aid for essentials like rent, utilities, and medical bills to more than 1400 households comprised of nearly 5000 people. It also provided thousands of bags of food, clothing, household goods, school supplies, as well as provisions for Thanksgiving or Christmas meals. Sheehy's major gift contributed significantly to this accomplishment. ECHO is 100% volunteer, so, approximately 99% of Springfield Subaru's donation went directly to these client services. Sheehy Subaru's donation made it possible for ECHO to help people like the young couple, both working in retail and managing life with a new baby when "Mom" was diagnosed with cancer and had to give up her job to seek treatment. ECHO helped them with their bills and food after the sudden loss of one's income. Again, thank you Sheehy Subaru.
---
INOVA CHILDREN'S HOSPITAL - Sheehy S
INOVA Health Foundation would like to thank Sheehy Subaru for contributing over $47,000 to Children's Hospital during the Subaru Share the Love Event. This donation was used to support INOVA's mission of providing excellence in patient care, education and research, regardless of someone's ability to pay. We look forward to working with Sheehy Subaru in the future to help tackle healthcare challenges in our community.
---
Jeffery Villegas - Russ Z
I made this video to thank you guys for all the help and advice. My car finally made over 200k miles because of your great crew of techs keeping my car maintained and running well. The Subaru community in the DMV area is getting large and I love the Subaru product. I want everyone that I know to see how good you guys are and how professional your work is. I bring my car there to get checked out all the time before all my races to make sure that my car is in its best shape. I will be recommending everyone I know that own subies to your dealership for all their maintenance needs. thank you again!!! you guys are awesome!!!https://youtu.be/WFFqnT3eWw4
---
Thanks for Spreading Hope & Warmth Sheehy Subaru! - Jenny H
On Tuesday, June 19th, Russ and Larry from Sheehy Subaru arrived at the INOVA Fair Oaks Infusion Center to deliver blankets and messages of hope. Little did they know how important their act would be for a patient arriving for treatment that same day. This was Sheehy's third year participating, and the Subaru Loves to Care program meant even more to Russ this year after recently learning that a friend's daughter had been diagnosed with leukemia. Delivering the blankets had always been something he knew was important. After hearing from a friend how small things like the blankets and messages of hope can make a difficult situation a little better, Russ was so excited to help patients and families just like his friend's. Russ and Sheehy Subaru made an incredible impact that day! Right after we finished taking our group photo, a patient arriving for treatment at the infusion center walked past us. As she was walking by, we overheard her mention that she had forgotten her jacket and that she knew it was going to be very cold upstairs. Lindsay Wright, a hospital foundation staff member, heard the patient mention being worried about the cold and she jumped at the chance to deliver the first official blanket at INOVA Fair Oaks. Sheehy Subaru's donation not only made a lasting impact for cancer patients all over the hospital, but they also helped make an immediate difference for a patient in need that day.
---
Subaru started us rolling and keeps us rolling - Julie C
15 years ago, TrailsforYouth.Org (TYO) had our first event with a few kids. The vehicle on that day a 1998 Subaru Outback.Transporting people and bikes safely to nature and back. Since that day, we have served over 10000 youth and our outback is still with us, used daily. It even got us to the White House. In addition to making great vehicles, Sheehy Subaru recognized the difference we were making with local youth and adopted us under their share the love program. It has allowed us to continue on for the last several years under difficult conditions. TYO's motto is "teachïng kids to overcome obstacles on the trail and in life". That's what our Subaru and Sheehy has done for us and the children of our community. Thank you.
---
Sheehy Subaru Loves to Care! - Jenny H
The Subaru delivery on Wednesday, July 12th was an especially important day for Andrew Yeboah from Sheehy Subaru of Springfield. For him, it was more than a day where he and his colleagues delivered 80 blankets, 10 arts and crafts kits, and messages of hope to the INOVA Fair Oaks Infusion Center. Andrew arrived with a huge smile on his face that never faded while he was at the hospital. He shared how he had sickle cell anemia when he was younger and had been treated at hospitals around the D.C. Metro Area, including Children's Hospital and INOVA Fair Oaks. Andrew shared with us: "I'm really excited that I was able to give back to a hospital that helped me and I can't wait to do this again next year. Thanks to my treatments, I no longer have sickle cell anemia. I can keep up with our clients, who are known for being very active, go for runs and live out my passions: food, travel, photography and dancing!" He is also very involved in his community raising awareness and providing support for children with sickle cell anemia. Andrew has been with Subaru for about two years and loves that he is able to help Subaru share the love and give back to the community. INOVA's Dr. Ashish Chawla was also incredibly grateful for the donation, thanking each Sheehy Subaru representative individually. We could sense, simply seeing his face, how important and meaningful this delivery really is.
---
National Walking Day - Nicole S
On April 5, Sheehy Subaru partnered with the American Heart Association at the Springfield Town Center and walked for a cure. The day started at 10 a.m. with registration and kicked off with walking a 1.4 mile course that spread across the entire town center. Participants also got to enjoy a handful of educational stations sponsored by the AHA, including Hands-Only CPR, Simple Cooking with Heart, and healthy vending games while on their walk. Over 100 participants joined AHA, Sheehy Auto Stores and Springfield Town Center to celebrate National Walking Day
---
Subaru supports our community and helps in rescue - Pat C
Accidents happen and it's good to be prepared. At a youth mountain bike race, one of the youth fell and it appeared they had broken their arm. The ambulance was called, but when it tried to leave, it got stuck in the soft grass in the woods. Thankfully, TrailsforYouth.Org's Subaru Outback was parked nearby and was able to transport the child to another ambulance for medical treatment. Just like our Subaru Outback, Sheehy Subaru is right there in the moment when you need them. This year, TrailsforYouth.Org was a local community charity for the Share the Love campaign. Because of their support, we will be able to provide hundreds of outdoor experiences for local kids to get outdoors and active. We are there for the kids and Sheehy Subaru is there for us and the families in our community. Thank you from TrailsforYouth.Org, from the kids we help get outdoors and from our community for helping us building stronger, healthier kids and families and for being there when it matters.
---
To the White House - Julie C
Brandon, Angela and Sheehy Subaru, TrailsforYouth.Org (TYO) would like to express tremendous gratitude for your support in helping us get local at-risk youth outdoors, active and physically getting them to the trails and biking opportunities. Subaru has been a part of TYO from the beginning. Our first vehicle (still in our fleet), a '98 Subaru Outback has helped us serve thousands of youth for the past 15 years and accompanied us to one of our greatest highlights. In recognition of our efforts, we were invited to the White House to teach mountain bike skills to inner city youth. That day, youth from Thurgood Marshal HS in Southeast DC rode the bike course for hours. From this event, we started a weekly program with the school, continuing to teach youth for two more years. They were most likely the first inner city high school mountain bike club in America. While they learned cycling, they also learned about nature, team work and life skills. Without our resources, these youth could not get to the trails and enjoy the wonder that is our natural environment. Our programs teach youth to overcome obstacles on the trails and in life. They stand prouder for their accomplishments and carry their new found confidence into their daily lives. The results of providing opportunities and changing children's lives are as proven and reliable as that '98 Outback. Again, thank you Sheehy Subaru for helping us provide opportunities that transform lives of the at-risk youth in our programs.
---
Bully Love - svenja l
Brandon, Angela and the rest of the staff in Springfield have so welcoming and kind with our Dog Rescue group, Bully Paws! They graciously feature a monthly adoptable Bully by allowing us to show them off on a beautiful wall hanging for all to see! They also are encouraging us to bring a few pooches in for an adoption event. This week, when I came to post the monthly poster, they offered items as a donation to us...dog beds, toys, food. This generosity will be returned...all of my friends who are in the market for a new car...guess what? Springfield Subaru it is!
---
Wonderful service - Judy A
I'm posting this a little late but I still wanted to share. I was looking for a particular 2015 WRX and at the time customers were apparently having to place orders, then waiting close to 6 months to get them. Basically, it was nearly impossible to get the exact color and options I wanted in the 2015 WRX. One evening, I got a call from Sheehy Subaru of Springfield about a car that was just delivered and they asked if I wanted to see it in person even though it wasn't the color I wanted. Got to the dealer, feel in love with the color but was too late because another customer was already in finance getting paperwork done for it. I left the dealer sad and empty handed but got a call 10 minutes later saying the deal fell through. This was such an emotional roller coaster. The Sheehy Subaru team gave me an awesome trade in deal for my 2011 Impreza and I drove the car I wanted home that night. The team at Sheehy Subaru were all very thorough, extremely kind, and just down right amazing during the entire process of my purchase. I'm glad they were so proactive about finding the car I wanted. I have and will continue to send anyone I links looking to buy a car to Sheehy Subaru of Springfield. Thank you Sheehy Subaru! I love my WRX!
---
Subaru Loves Learning Book Drive August 1 - 31 - Danielle S
Join us in our Subaru Loves Learning initiative during the month of August! We are partnering with the American Association for the Advancement of Science (AAAS) in donating science books to St. Bernadette School. All of the books that will be donated have been recognized by AAAS as some of the best science books in their field. Contact us to learn more information.
---
Subaru Loves the Earth - E-Waste Event - Danielle S
We would like to thank our customers for participating in our E Waste Recycling event during the month of April. With your help, we were able to prevent 10,366 lbs of carbon emissions from polluting the atmosphere. This is equivalent to saving 397 trees, 1,763 gallons of gasoline, 15,027 plastic bottles, and 69,120 aluminum cans. Thank you for helping strengthen the Subaru Love Promise!
---
SHEEHY SUBARU LOVES TO HELP OUR COMMUNITY - Robert P
Sheehy Subaru has partnered with the Koinonia Foundation, a Springfield, Va based charity to help our community members in need.In 2014 alone, The Koinonia Foundation supplied desperately needed food and household supplies to 845 families, clothing to more than 615 individuals, and more than $45,000 in emergency financial assistance to dozens of others, enabling them to remain in their homes, keep their families together, obtain their prescriptions, and prevent utility services from being disconnected.
---
April 1-30, 2015 E-Waste Recycling Event - Molly M
Throughout the month of April, we are hosting an E-Waste Recycling Event in our store to collect unwanted electronics. We've arranged to work with a company who will responsibly collect, re-purpose, and recycle your electronic waste. Help us protect our environment. Just show up with your E-Waste and we'll do the rest! The first 50 customers who contribute will receive a complimentary environmental badge of ownership. We will accept: LCD Monitors, Cell Phones, Laptops, Tablets, CRTs up to 40, Video Games/Consoles, Fax Machines, DVD/VCR Players, Printers, Computer Peripherals, Switches/Routers, Cords and Wires.
---
H.A.R.T. Pet Adoption Event - Dirk V
On Saturday, December 20th, Sheehy Subaru sponsored a pet adoption event with H.A.R.T., a local rescue organization from Fairfax Station, Virginia. H.A.R.T. (Homeless Area Rescue Team) is a no kill animal rescue and support group that takes in and rehomes abused and unwanted dogs and cats. Subaru is helping our local canine friends receive the much-needed attention that they deserve. Sheehy Subaru felt that this was a wonderful opportunity to embrace the "Share the Love" campaign with dog enthusiasts because we all know that this "love" extends to the family dog! We felt that this was a good opportunity to raise awareness of the local organization and for the ASPCA. Subaru has included the ASPCA in the "Share the Love" Event for the last seven years! Sheehy Subaru was proud to donate $1000 in addition to sponsoring this event for the HART association. Sheehy also agreed to pay the $365 adoption fee for any one who decided to take home one of the rescue dogs.
---